Our Services.
What type of marketing package would be just right for your property? How will this benefit you in selling of your property for the maximum price? What package should I choose? Temple Chambers can answer all of these questions for you whilst working with your chosen estate agent prior to you marketing your property.
In today's fast-moving internet age, the correct presentation and compliances are vital to position your property at the top of the pile.
Commissioning Temple Chambers ensures that goal.
Energy Performance Certificate (EPC)
"How energy efficient is your New Home?"
Energy Performance Certificates (EPCs) give information on how to make your home more energy efficient and reduce carbon dioxide emissions. All homes bought, sold or rented require an EPC.
If you are buying or selling a home you now need a certificate by law. From October 2008 EPC's will be required whenever a building is built, sold or rented out. The certificate provides 'A' to 'G' ratings for the building, with 'A' being the most energy efficient and 'G' being the least, with the average up to now being 'D'.
Click here for more information on Energy Performance Certificates.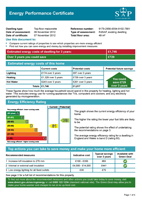 Professionally Produced Photography
Get your property to "stand out from the crowd"
Quality professional pictures speak 1000 words.
Show your property at its best compared too many others on the market.
Increase the click through rate of your property being viewed on the internet.
Click here for more information on Professionally Produced Photograpy.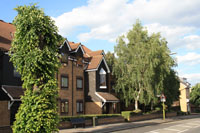 3D Floor Plan
"State-of-the-art technology"
Help your potential buyer visualise your living space and room layout.
Our classic floor plans are designed to present a clear and simple illustration of the layout of your property and they fulfill that task wonderfully.
With Temple Chambers build an impressive and realistic 'model' of your property.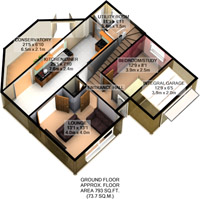 2D Picture Plus Floor Plan
"Interactive – Informative and Invaluable".
Truly visualise your living space with your very own 2D Picture Floor Plan.
Interactive floor plans that display photographs from within the floor plan on agents' websites and property portals are rapidly gaining popularity with buyers and sellers alike.
Please note this service may not be fully available to you depending on your chosen agents software capabilities, please speak to one of our Temple Chambers support team representatives to discuss further.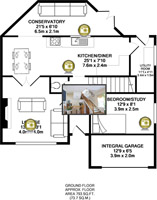 2D Floor plan
"Visualise the layout of your new property"
The vast majority of estate agents now embrace floor plans as a value-added selling point, incorporating them into their web site and property particulars as standard.
Buyers are able to visualize the layout of your property and even your furniture arrangements prior to even viewing their potential new Home.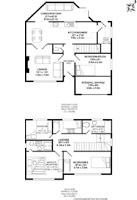 Audio Visual tours
"An exciting way for buyers to engage with your property".
We at Temple Chambers feel we have chosen the most effective online sales enhancements designed to give your sale a boost by providing additional exposure online along with the many other services we offer.
An audio tour is a professionally produced advert featuring the photos of your property complete with a professional voice over artist and video-like moving images.
An attractive and detailed audio tour featuring the professionally produced photos of your property complete with a voiceover will:
Increase your click through rates (CTR's) on portals by up to 60% which ultimately gets more people looking at your property.
Advertise your property to its full potential if an audio tour is selected along with the professionally produced photography package.
Enhance your property's online presence and stand out from the crowd.
Allow people to register interest in your property, helping estate agents ensure all viewings are of high quality, scheduled and no time wasters.
Make it possible for potential buyers to 'view' a property in the best way by taking a walk through it, room by room, direct from their PC.
Have your very own TV commercial on your chosen agent's websites to promote your property with maximum exposure to the market.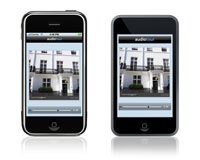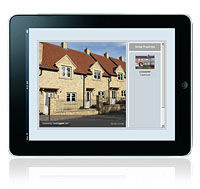 Platinum Package.
Professionally produced photography
Energy Performance Certificate
Premium Display on Rightmove
Audio Visual Tour
Floor plan
Price: £199.00
Gold Package.
Professionally produced photography
Energy Performance Certificate
Audio Visual Tour
Floor plan
Price: £169.00
Silver Package.
Professionally produced photography
Energy Performance Certificate
Floor plan
Price: £105.00
Basic Package.
Energy Performance Certificate
Floor plan
Price: £70.00
Tailored Services.
Professionally produced photography: £50.00
Audio Visual Tour: £99.00
3D floor plan: £42.00
2D floor plan: £37.00
Please note that all of the packages can be tailored to your particular needs and a new quote will be offered to you depending on which services you require.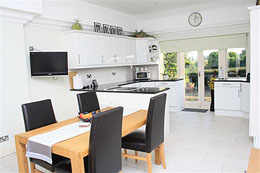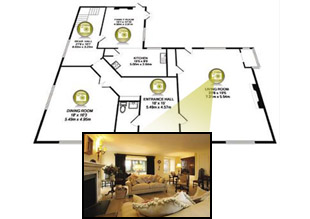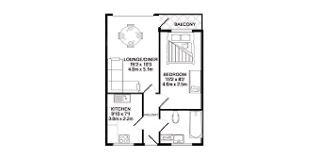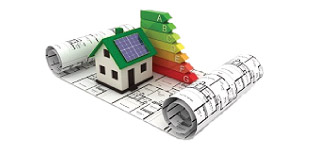 Kings Group.

One of the largest independent property companies, with services that include, residential sales, lettings, property management, financial services and conveyancing.
Thomas Oliver.

Thomas Oliver are specialists in Wealth Management and Retirement Planning.
Metropolis Surveyors.

Specialist surveyors covering all aspects of professional property surveys from Mortgage Valuations through to Building Surveys.