Audio Visual Tours.
Audio Visual tours
"An exciting way for buyers to engage with your property".
We at Temple Chambers feel we have chosen the most effective online sales enhancements designed to give your sale a boost by providing additional exposure online along with the many other services we offer.
An audio tour is a professionally produced advert featuring the photos of your property complete with a professional voice over artist and video-like moving images.

An attractive and detailed audio tour featuring the professionally produced photos of your property complete with a voiceover will:
Increase your click through rates (CTR's) on portals by up to 60% which ultimately gets more people looking at your property.
Advertise your property to its full potential if an audio tour is selected along with the professionally produced photography package.
Enhance your property's online presence and stand out from the crowd.
Allow people to register interest in your property, helping estate agents ensure all viewings are of high quality, scheduled and no time wasters.
Make it possible for potential buyers to 'view' a property in the best way by taking a walk through it, room by room, direct from their PC.
Have your very own TV commercial on your chosen agent's websites to promote your property with maximum exposure to the market.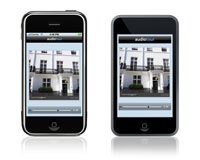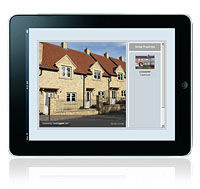 Kings Group.

One of the largest independent property companies, with services that include, residential sales, lettings, property management, financial services and conveyancing.
Thomas Oliver.

Thomas Oliver are specialists in Wealth Management and Retirement Planning.
Metropolis Surveyors.

Specialist surveyors covering all aspects of professional property surveys from Mortgage Valuations through to Building Surveys.