Floorplans.



3D Floor Plan
"State-of-the-art technology"
Help your potential buyer visualise your living space and room layout.
Our classic floor plans are designed to present a clear and simple illustration of the layout of your property and they fulfill that task wonderfully.
With Temple Chambers build an impressive and realistic 'model' of your property.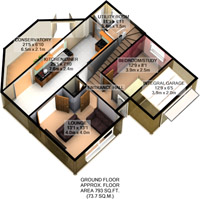 2D Picture Plus Floor Plan
"Interactive – Informative and Invaluable".
Truly visualise your living space with your very own 2D Picture Floor Plan.
Interactive floor plans that display photographs from within the floor plan on agents' websites and property portals are rapidly gaining popularity with buyers and sellers alike.
Please note this service may not be fully available to you depending on your chosen agents software capabilities, please speak to one of our Temple Chambers support team representatives to discuss further.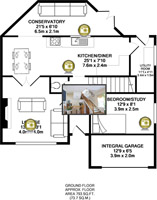 2D Floor plan
"Visualise the layout of your new property"
The vast majority of estate agents now embrace floor plans as a value-added selling point, incorporating them into their web site and property particulars as standard.
Buyers are able to visualize the layout of your property and even your furniture arrangements prior to even viewing their potential new Home.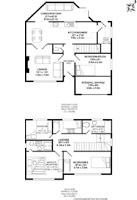 Kings Group.

One of the largest independent property companies, with services that include, residential sales, lettings, property management, financial services and conveyancing.
Thomas Oliver.

Thomas Oliver are specialists in Wealth Management and Retirement Planning.
Metropolis Surveyors.

Specialist surveyors covering all aspects of professional property surveys from Mortgage Valuations through to Building Surveys.